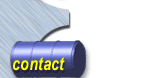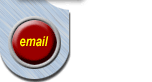 Our product line of industrial packaging includes new and reconditioned containers in steel and plastic, as well as accessories to facilitate filling and emptying of these containers. All reconditioned containers are cleaned, tested and inspected according to DOT and UN specifications.Remanufactured containers include new components that give you the advantage of new quality with significate savings over a the cost of a new drum. New drums are available and quoted based on customer specifications.

Containers are available in the following sizes:

Steel Drums:
16 gal, 30 gal, 55 gal, 85 gal

Plastic Drums:
15 gal, 30-38 gal, 55 gal, 95 gal

IBC/Tote Bin:
220 gal, 275 gal, 330 gal

Emergency Preparedness Products

New and reconditioned plastic containers for food, water and supplies storage are available in 5 Gallon to 55 Gallon sizes. Accessories for filling and emptying, as well as preservation products to extend storage life can be purchased at both our locations or ordered directly through our E-commerce site which will be opening soon.